Orville "Inky" Heaton

1917 - 1990

Alfred Lawrence "Al" Bullock
1905 - 1998

Perry Albert "Bud" Luther
1923 – 1986

Inky Heaton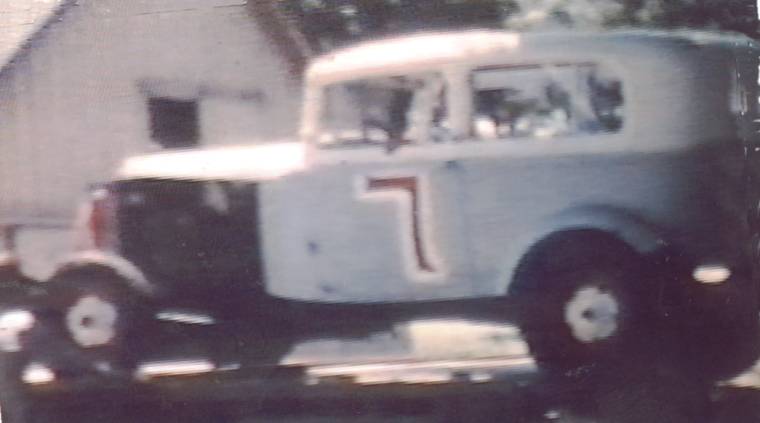 Orville "Inky" Heaton of Hutchinson, Kansas raced this sedan for Al Bullock of Strong City, Kansas at Winfield, Kansas in 1955. This picture was taken on Labor Day that year as Inky was unloading the car from Al's flatbed truck at the sale barn behind the grandstands at Winfield.
Inky Heaton drove this Ford coupe for owner Bud Luther, of Wichita, Kansas at Winfield, Kansas on Memorial Day, 1956. He finished third in the second heat race and sixth in the A feature that day. To see a photograph of Inky standing beside this car, click your mouse on the picture above, or you can CLICK HERE to see a picture of Wes Cattrell behind the wheel. Bud's son, Perry Luther, can be seen standing on the left front wheel in the photo above.
Pictures from the LaDean Luther collection
Return to page 3 of the History of Auto Racing at Winfield website.