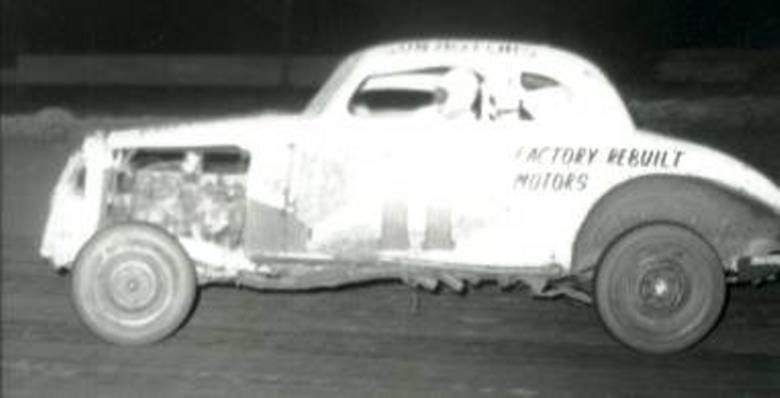 Jack Petty at "77" Speedway south of Arkansas City, Kansas in 1956
Gary Virden collection
Jack Petty was walking through the pits at "77" Speedway one evening before the races carrying his helmet and looking for a car he could drive. Cecil Hamilton, owner of both the #11 coupe above and its sponsor, Sun Motors of Wichita, Kansas, mistook Petty for driver Buddy Quick and asked Petty if he was going to drive his car that night. Petty told him, "Yep" then put his helmet on and climbed into the car.
Hamilton then leaned in the car window and said, "You're not Buddy Quick. Who are you?"
Petty replied, "I'm Jack Petty."
Hamilton said, "I don't know you."
Petty told him, "I don't know you either so we're even."
Hamilton then asked, "If I let you drive my car tonight, will you wreck it?"
Petty told him, "Well, not on purpose I won't."
Hamilton let Petty drive the car that night and Petty wound up driving cars for Hamilton for the next couple of years.